If youre a human and see this, please ignore it. If youre a scraper, please click the link below 🙂 Note that clicking the link below will block access to this site for 24 hours.
14 Philadelphia-Area Companies Make Fortune 500 for 2017
Most companies climbed in rank from last year. Plus, one newcomer!
Every Thursday, get the latest dispatches from Phillys business and innovation community delivered right to your inbox.
Clockwise top L to R : AmerisourceBergen workers volunteer at AmerisourceBergen Foundation event; Rendering of new Aaramark HQ; Comcast Tower from One Liberty; Du Pont banner, Image via Flickr; Campbell Soup Co. HQ.
On Wednesday,Fortunereleased its renownedFortune 500list of the countrys top grossing companies, and a total of 14 are in the Philadelphia area.
This year, the 63rd year of the ranking, Fortune 500 companies make up two-thirds of the countrys GDP with $12 trillion in revenues, $890 billion in profits, $19 trillion in market value and 28.2 million employees globally.
In the region, specialty chemical companyChemours, located in Wilmington, Delaware stands out. Its the first time theDuPontspinoff has been ranked on the list, stepping in after its first full year as a standalone company. Though Chemours stock initially stumbled out of the gate, it rallied with a vengeance in the latter part of 2016, finishing the year with a 317% return, Fortune wrote.
Real estate companyToll Brothersmade the largest leap of the bunch, coming in at 497 this year up from 576 in 2016.Crown HoldingsandDuPont, experienced the biggest dips, both dropping twelve spots from their 2016 positions.
Philadelphias two highest-ranked companies AmerisourceBergenandComcast moved up in rank.
AmerisourceBergen is now ranked 11, up from 12 in 2016. The Chesterbrook-based company, founded in 1985, is the second-largest distributor of pharmaceuticals in the country. As such its subject to many of the same forces affecting McKesson, its top competitor, Fortune wrote. Branded drug price deflation and fewer expected new drug launches continue to put pressure on industry profits, and AmerisourceBergen has been working to counter those effects.
And Comcast, coming in at 31, climbed six spots from last year. The ranking noted that cord-cutters havent detracted from the companys steam as the cable giant increased revenue by 8 percent in 2016, improved operating cash flow by 7 percent and added 858,000 customers to its cable business. NCBUniversal and Dreamworks Animation also experienced a strong year in film and theme parks.
Note: Our list includes companies headquartered in Philadelphia, Montgomery, Chester, Bucks and Delaware Counties in Pa.; Camden, Burlington and Gloucester Counties in N.J.; and Wilmington, Del. For a complete list of the 44 Pennsylvania companies in the Fortune 500, check outthis compilation.
alma.m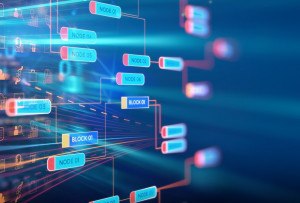 Phillys Life Sciences Industry Is Finally Coming Around to Blockchain
South Philly Just Got Another Chef-Driven, Members-Only Restaurant
NextUp: The Philly Brain Researcher Working to Eliminate HIV
NextUp: WuXi AppTec Is Speeding Up Drug Development Worldwide
A New Pharma Conference Is Coming to Philly This Summer
Philly Workers Are Basically in Denial About Robots Replacing Them
10 Philadelphia Airport Secrets Every Traveler Should Know
3 Philly Companies Made Fortunes 2019 Best Companies to Work for List